Cinecall Productions has produced and/or edited television shows, specials, award winning music videos, and feature films.


We can also help your film ideas take form. We are currently working on pilots for PBS, MeTV and HGTV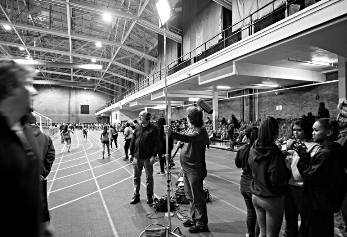 On set at one of the many locations for the production of 'Steps'
A teaser trailer for "Derval Rose", a film we shot in New York City.
NEED TO CAPTURE YOUR BIGGEST MOMENTS?
WE'VE GOT YOU COVERED.
Cinecall Productions can also cater to your business needs. We can film corporate meetings and provide convention coverage of live events to name a few things. Whether it's a symposium or a concert, we've got you covered.
FROM CONCEPT TO DELIVERY

From concept, scripting,
pre-production all the way through post and delivery - including award winning graphic design and packaging- we make it easy for you to achieve your film and video goals.